Have Your Questions Answered
1
How is the work of a therapist governed?
Professional Registration
Psychologists have long and extensive training, professional qualification and registration with the relevant professional bodies. We work to comprehensive codes of conduct and ethics. The Health Care Professions Council (HCPC) regulates our working, and concerns and complaints can be directed to the HCPC.
Clinical Supervision
I will, as is routine in psychological practice, regularly discuss some of my client cases (anonymously) with my clinical supervisor who is a qualified professional an extensive and high level of experience. I also meet regularly for peer supervision where colleagues and I discuss our cases and developments in our profession and subject and for help, support and ideas where this would be beneficial. Full client names are not used and supervisors abide by the same strong code of ethics and conduct that I do.
2
What if you can't help me?
I am professionally bound to work within the boundaries of my skills and competencies. If I feel my skills are not appropriate to your needs, I will aim to signpost you to a colleague, service or resource that can help you. I will try to find a service that can help, or alternatively refer you to a colleague with the relevant expertise where possible. I have a strong support network of colleagues from various professions. In some cases I can write a letter of referral for you.
3
How many sessions and how often?
This varies from client to client and case to case - depending on your circumstances and what is needed. We will discuss this in your first session and discuss progress throughout the therapy. You may of course end the sessions any time you wish, or we may complete the agreed number of sessions and agree to continue further if both of us feel this would be helpful. Sessions are usually 50-60 minutes long. We may meet weekly, fortnightly, or less often than that. We will agree a 'contract' – when and how often we meet, and for how long. We will review this regularly as therapy progresses.
4
Do you have a code of ethics?
Yes, I am registered with the HCPC (Health Care Professions Council) and a member of the BABCP. I am also a member of the British Psychological Society and I abide by these organisations' codes of conduct and practice.
5
What do I do if I have any complaints about the service?
Please talk to me about any concerns or complaints you may have about the service I offer and I will do my very best to resolve these. If that doesn't help, you should contact the HCPC for advice.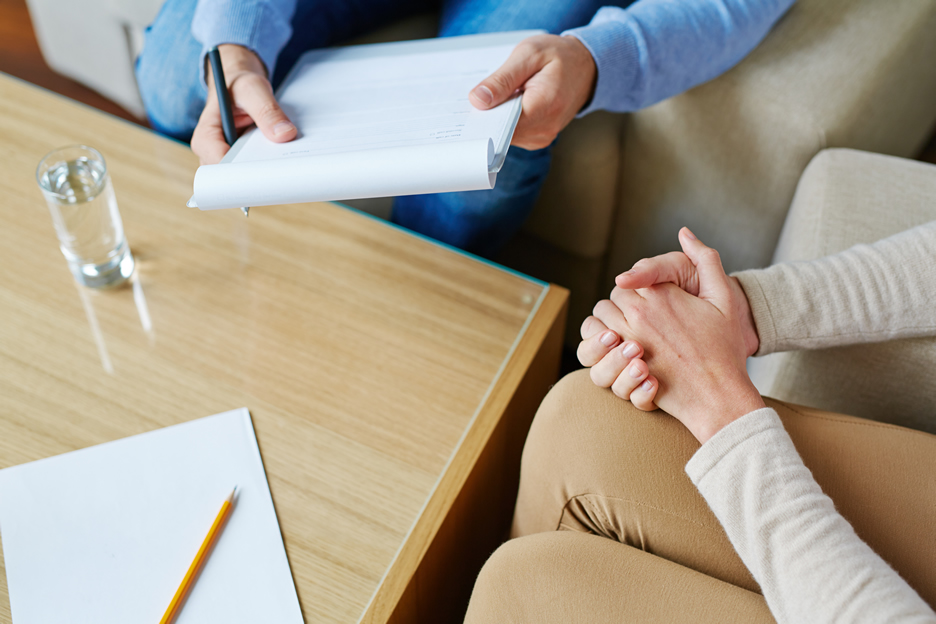 ---