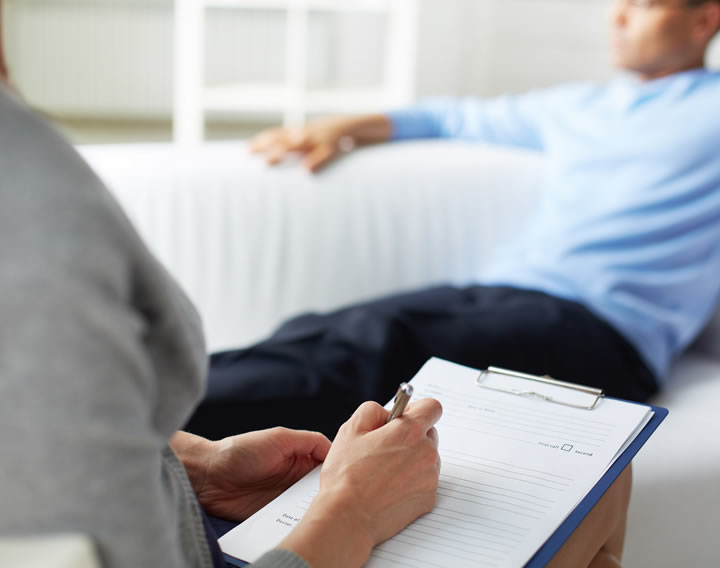 What Is Therapy?
Therapy is a professional, warm and supportive relationship where a trained professional and a person seeking help meet regularly for one hour sessions, as and when needed, to explore the difficulties together, try to make sense of and understand the problems and work towards finding solutions or sometimes move towards "acceptance" and an improved sense of well-being and quality of life.
There are a number of different "models" of therapy (ways of working). My main way of working is a model called cognitive-behaviour therapy but I draw on a number of psychological and therapeutic models that may suit you and your particular problem best. The foundation of good therapy is that there is a warm and supportive relationship where the client can feel safe and comfortable to explore problems that may sometimes be difficult to discuss.
Cognitive Behaviour Therapy (CBT) is quite a practical type of 'talking therapy', where together we will explore your problems (in the present rather than the past), and find ways to address them. We will look at your thoughts, emotions and behaviours how they are linked and how small changes can help.
I draw on other types of therapy, including client centred (Rogerian) counselling, Acceptance and Commitment Therapy and understanding from Psychodynamic Therapy and Attachment theory. I regularly use Relaxation, Imagery and Mindfulness to help my clients.
I also have a network of professional support so I can signpost you to other professionals or services who can help you in other ways. I undertake regular, confidential supervision with a suitably qualified professional. This is required by our professional code of conduct and helps ensure we practise to a high standard and give the best treatment we can to our clients.